A US based Nigerian gave reason why American embassy denies people student visas. He educated other nationals seeking academic opportunities abroad on what to do to get the student visa.
He said the key to scaling through the visa application hurdle is not giving the consular at the embassy any reason to believe that you will be staying back in the US after your studies.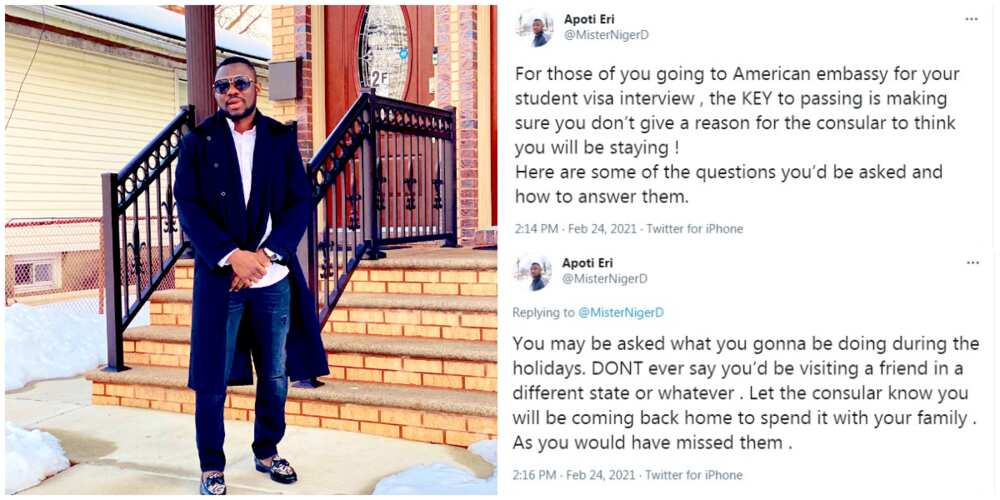 He also revealed on his Twitter that one's dressing has no effect on the visa process as most persons thinks.
In his twitter handle @MisterNigerD, he revealed all these.
"People are mostly denied student visa cos they don't establish enough ties to their home country. You will get questions like, "What are you doing after you graduate? DONT say you will be trying to get a job abroad."