Former Minister of Education Oby Ezkwesili has accused the managing director of the Nigerian Ports Authority (NPA), Hadiza Bala Usman, of being a backstabber.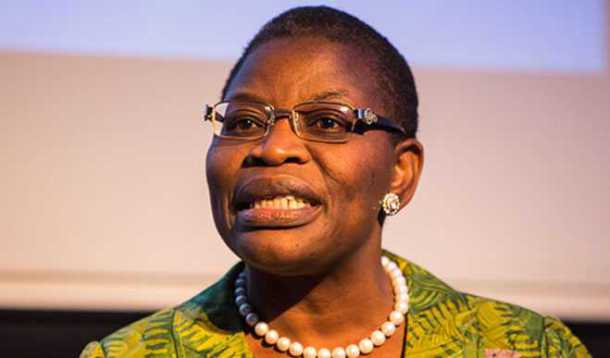 This was said in a post monitored by Naija News on Daily Times quoted the founder of the bring back our girls movement stating the the kidnap of the Chibok girls was a deliberate act to tarnish the reputation and image of our former president Goodluck Ebele Jonathan for president Muhammadu Buhari to gain victory in the 2015 elections.
Ezekwesili said: "I was doing "Bring Back Our Girls" Project with Hadiza Usman Bala in 2014.
"I didn't know she was sent to the project by Fulani leaders to tarnish the image of Goodluck Jonathan for Muhammadu Buhari to win an election. Immediately after the election, she left the project and was given appointments as MD Nigerian Ports Authority (NPA).
"Now I believe that "Chibok Girls Kidnapping" was planned to tarnish Goodluck Jonathan's image for Muhammadu Buhari to win the election," Ezekwesili further alleged.
The Federal Government has put up a panel of enquiry on the management of the Nigerian Port Authority (NPA) whereby ordering the panel to investigate the policies of Bala-Usman, who was suspended for allegedly failing to make needed remittances to the Consolidated Revenue Fund.
This is came after the Federal Ministry of Transportation kicked against a report that linked the Minister of Transportation, Rotimi Amaechi, to two Chinese firms that submitted documents to take charge of some port channels which was allegedly against due process.
Meanwhile, Usman has denied the allegations that he flouted the rules and regulations of the agency, described the allegation of flouting the regulations of the agency to favour the Dangote group as false.
Also the allegations of under her watch the NPA excluded Dangote's Group from paying statutory charges at the Onne Port in Rivers State were very mischievous and false, she stated.